Last Updated on February 28, 2023
Overview:
Women tend to go through a transition phase around menopause referred to as a perimenopausal depression. It is a common state in which a woman feels vulnerable and weak mainly due to the hormonal shift which puts them at a high risk of depression, though the hormonal changes are a usual part of menopause. However, not all women go through perimenopausal depression but 41.8% of females show the symptoms of depression near menopause. 
In this blog, we will briefly be covering perimenopause and depression, its symptoms, risk factors, its effect on mental health and possible treatment options.
Perimenopause And Depression:
Let's first understand the meaning of the word perimenopause. Peri means "around" and menopause refers to "the time when periods stop because of hormonal changes". This transition phase is quite unsettling for some women. It comes with its own set of physical and mental challenges which if not worked upon, can lead to severe depression a.k.a major depressive disorder.
How Do I Know If I Am Perimenopausal?
Perimenopause can be exhausting for some. With a roller coaster of emotions, a woman also undergoes some bodily changes which not only impact her physical health but also her mental health. The symptoms of perimenopausal depression include:
Fatigue,

Lack of interest in doing things that were once enjoyed,

Inalertness,

Lack of energy,

Mood swings,

Crying for hours without reason,

Hot flashes, and

Insomnia
Risk Factors Of Perimenopause and Depression:
Some of the risk factors of perimenopause depression are:
Family history,

Trauma,

Abuse,

Negative self-image,

Smoking,

Stagnant lifestyle, 

Low self-esteem, and

Social awkwardness
Role Of Hormones In Mood Regulation: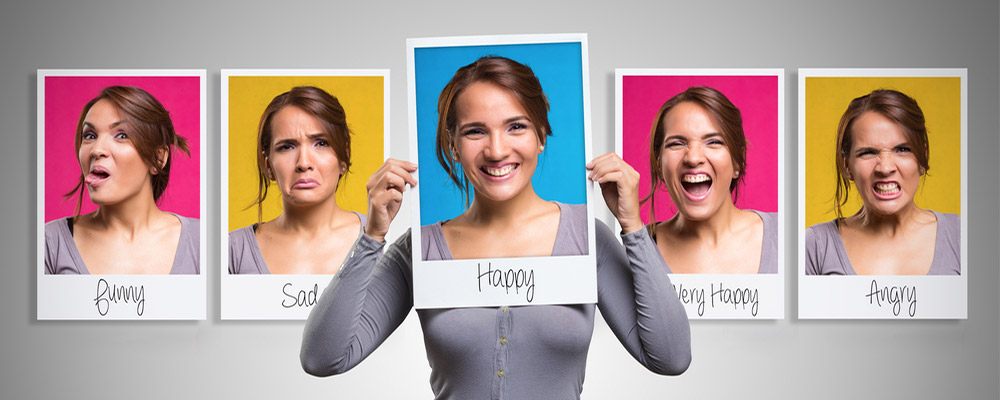 Hormones play a major role in regulating mood. At the point when estrogen levels vary, the serotonin and norepinephrine levels in the brain are impacted. Serotonin, norepinephrine, and dopamine are synthetic compounds that function in the brain and assume a primary role in your temperament. They can encourage you by lessening tension and further developing rest, in addition to other things. You experience a general condition of quiet and prosperity when these state of mind power players are adjusted.
Hormonal instability such as your estrogen ascending while your progesterone is dropping can suppress the ability of serotonin and norepinephrine to go about as viable neurotransmitters.
Perimenopause And Depression: A Complex Relationship:
Women who go through certain bodily changes like perimenopause, puberty, and postpartum, are at a high risk of going into depression.  Not exclusively can the impacts of perimenopause cause depression, a study discovered that downturn itself might prompt beginning stage perimenopause.
The study found that ladies with critical side effects of dismay in their late 30s and mid-40s were bound to enter perimenopause before their 45th birthday celebration than ladies who hadn't encountered burdensome side effects. Clinical Trials in Perimenopause Depression can help doctors and researchers better understand this complex condition and find potential treatment options that may help countless women.
Role Of Estrogen In Affecting Mental Health: Perimenopause Depression:
At the point when estrogen levels fall, it influences the adrenal gland's health (the adrenal organs assist with directing the body's reaction to tension) and the presentation of the sensory system. Thusly, this can cause sensations of frenzy and dread, driving that conspicuous 'survival' sensation when your pulse increases, and you feel you're enduring an onslaught.
Obviously, in the event that you're in an ordinary, regular circumstance when frenzy and uneasiness emerge, it can make you question your psychological wellness. You could wonder why you're feeling worried when nothing out of the conventional is occurring. This can cause dread and apprehension as things you used to see as simple, for example, talking in a gathering, driving on the motorway, or preparing to meet companions unexpectedly feel unimaginable. 
Encountering an unexpected drop in certainty levels can leave you questioning yourself. You might feel your personality has changed in a short stretch of time. You might reflect on whether you'll at any point feel like your 'typical' self once more and this can be unbelievably frustrating. Yet, the significant thing to recall is it's not in your creative mind, loss of certainty is an undeniable side effect of menopause.
Role Of Psychological Or Social Conditions In Perimenopause And Depression:
A few mental and social conditions explain the reason why females might foster depression pre and post-menopause or during perimenopause and depression. A part of the circumstances are connected with the accompanying elements:
Feeling of emptiness after the last kid left home, is a sensation of melancholy and depression that guardians might feel when their children venture out from home interestingly – Empty Nest Syndrome
Change during the time spent considering
Inability to reproduce
Effects Of Perimenopause and Depression On Mental Health:
Hormonal changes during perimenopause and depression can influence your state of mind and cause an assortment of actual side effects. Worries about aging can likewise create or turn out to be more awful during perimenopause. Because of these side effects and changes, a few ladies foster feelings of sadness and uneasiness that are serious and don't disappear without seeking professional help. Perimenopause can make a woman doubt her inner self and beauty. During this phase, one's confidence takes a hit and blows their self-esteem promoting negative thoughts and self-doubt.
Undoubtedly, it becomes difficult to take out time for yourself while juggling between work and managing family, but it is important to have that "me time" to reflect on yourself and give yourself the much-needed break from day-to-day matters and troubles.

How Does Perimenopause Depression Affect Body Image?
Self-perception is your thought process, and how you feel about and envision your body. From youth through pre-adulthood and on to adulthood, your body shape changes thus might your body image.
Unfortunate self-perception can influence ladies of all ages, for example, almost 50% of all ladies misjudge their size and shape. Having an unfortunate self-perception can bring down your confidence and furthermore bring down your commitment to sustenance and active work. It is difficult to really focus on a body you could do without, contempt, or stay away from, so keeping a positive self-perception is critical to maintaining your mental health and confidence.
Actual changes related to menopause and aging comprise changes in body shape. Moving load from the hips to the central belly region, drier skin, diminished muscle tone, and hot flushes change how you feel your thought process and the genuine state of your body.
Perimenopause And Sleep Disturbances:
Sleep issues are normal, with insomnia influencing 39 to 47% of perimenopausal ladies and 35 to 60% of postmenopausal women. The most widely recognized sleep issues described by ladies going through menopause incorporate hot blazes, a sleeping disorder, rest-scattered breathing, and other temperament and rest problems.
Perimenopause And Libido:
Diminished estrogen levels can bring about decreased blood flow to the vagina, which can make the tissues of the vagina and labia become more slender. Assuming this occurs, they become less delicate to sexual feelings.
Diminished blood flow likewise influences vaginal lubrication and arousal. Subsequently, a woman may not appreciate sex so a lot and may experience issues accomplishing climax. Sex might be awkward or even agonizing for some. It may feel like a chore and not a way to attain pleasure.
Apart from reduced blood flow, stress and fluctuating hormone levels can also play a major role in decreased sex drive or libido. However, there are certain ways through which a woman can increase her libido. These include:
Medical therapy: estrogen therapy is a good option for women who experience dryness and thinning of vaginal tissues. Testosterone therapy is another option however it is not as effective as estrogen therapy.

Lifestyle modifications: physical activity plays a huge role in regulating the body's processes. In addition to that, using a lubricant may also help in relieving vaginal dryness.

Home remedies: a few natural herbs and supplements can also help to increase libido.
Role Of Home Remedies In Perimenopause Depression:
Other than medical treatment, some women prefer home remedies to treat the symptoms of perimenopause and depression. Here are some of the ways through which you can deal with the debilitating symptoms of perimenopause depression:
Exercise: Regular exercise helps to release endorphins and serotonin in the body. It helps to reduce depression and improves overall health.

Healthy diet: diet plays a major role in the overall health of an individual. It also directly affects the mood. Therefore it is important to take care of your diet in times when your body is going through major changes, making you vulnerable.

Proper sleep: adopting good sleep habits helps to regulate hormones and mood.

Mindful breathing: Careful breathing can assist with lessening nervousness. A typical strategy includes focusing on your body's reaction to regular unwinding as you gradually take in air from the midsection and afterward breathe out. Doing this for 15 minutes daily will assist with cutting down your feelings of anxiety.

Vitamins: vitamin B complex can help in mental and emotional well-being.
What Are Some Viable Treatment Options For Perimenopause Depression?
There are different medicines that you should consider to assist with relieving the psychological symptoms of menopause. Everybody is unique so it's tied in with picking what you actually want. Medicines can include:
Mental conduct treatment (CBT),

Hormone replacement treatment (HRT),

Counseling, and

Meditation
Eating a solid, adjusted diet and practicing gratitude consistently can assist with working on a few menopausal symptoms. There are bunches of supportive and free assets that can assist you with getting dynamic and feeling quite a bit better, including yoga, meditation, and strolling.
What Next? – How To Take care Of Yourself Post-Menopause:
There are various advances ladies in postmenopause can take to remain solid and feel significantly improved.
Abstain from smoking, caffeine, liquor, an abundance of salt, and sugar.

Adjusted diet: Nutritionists suggest entire grains, cold squeezed oils, verdant vegetables, and nuts to assist with keeping your body stable and possibly assist with alleviating hot flashes. Soy may likewise ease mild hot gushes.

Calcium: to assist with keeping areas of strength for bones.

Vitamin: additionally helps keep areas of strength for bones.

Work out: Weight-bearing, every day, no less than 30 minutes.

Fat: Choose food sources that are low in soaked fat and cholesterol.
Ways To Ease Hot Flashes: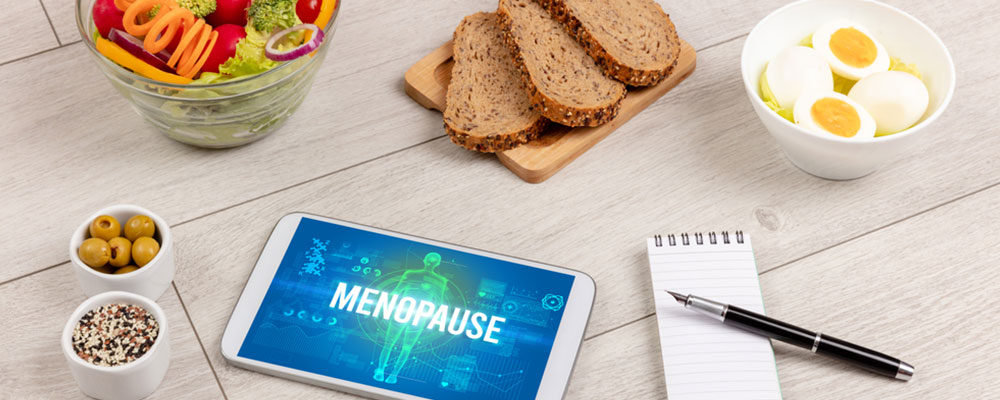 Hot flashes are presumably the most widely recognized symptom of menopause. Here are some of the ways to ease them:
Abstain from getting excessively warm by dressing in layers and dozing in a cool room.

Try not to eat hot and fiery food sources.

Stay away from liquor, as it can set off hot flashes.

Decrease pressure.

Eat a few servings of soy daily, after first checking with your physician. There is some proof that soy might ease gentle hot flashes, albeit the impacts might require half a month to understand.
Ways to Decrease Vaginal Dryness:
Vaginal oils and lotions accessible without a prescription can assist with greasing up the vagina and make sex more comfortable during menopause and in postmenopause. On the off chance that over-the-counter medicines do not work, get some information about topical estrogen, accessible in creams, tablets, or in a vaginal ring. This sort of estrogen won't work on different symptoms of menopause, like hot gushes.
Ways To Reduce Chances Of Developing Osteoporosis:
Get your vitamin D and calcium levels checked regularly 

Regular exercise

Ask your doctor if you need to check your bone strength
Also read: What Are The 34 Symptoms Of Menopause?
The Takeaway:
The chances of depression around and during menopause are higher than you could possibly imagine. It's wise for anybody in perimenopause to watch out for the symptoms and know when to look for help. Assuming you're encountering mild, moderate, or severe perimenopause and depression, try consulting your physician to examine your treatment choices. 
Try to understand that it is a natural process and it is completely normal to observe changes in your behavior and mood during the perimenopausal phase. What is not normal is the symptoms stretching over for a longer period of time. It is wise to seek help if you feel like your emotions are all over the place and you are unable to figure a way out of this mess. With a collaborative effort, you and your therapist might come up with a reasonable plan to cater to your emotions.